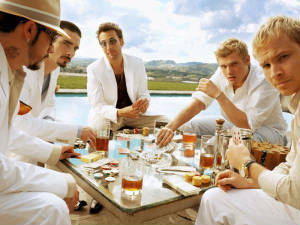 All site news are right here in this box on all new stuff added such as pictures and more! Keep up with the site right here!

I would like to thank you to all of the wonderful fans who come to visit my site and Thank You to those who have sent me such wonderful emails that keeps me wanting to continue this site for as long as the BSB are still sining to our hearts and sauls. I hope to get more fan mail at thunderangel@gmail.com. Hugs to all who see this site. I hope it will get more and more people vising each day and keep them comming back.

Thunderangel


EMAIL ME!!
Site News::
NEW PAGE!!! Site Stats! See how famouse my fan site is! hat country visit my site! Also check out the special pictures that was taken at the GM place in Vancouver, BC Canada when the boys were is my city!
Because I work at night until dawn, I will not be able to update this site as much as I want to but I will still update it at least once a week because this site is my baby. Also I have Never Gone on CD and it is the only CD that I lisen to now because I love it so much!!

COMMING SOON:

I will be adding another poll in the next day or so. I think you might want to check back and take part in the poll!!